My inbox received a veritable landslide of Acer press releases announcing a flurry of new tech for 2017 late last week and we're just catching up with it now. Here's a summary of the highlights.
Acer Windows Mixed Reality HMD Development Edition
Okay, it's not the catchiest of product names, but there's one thing that's particularly appealing about this HoloLens-a-like: its price. While it could be compared to the $3,000 HoloLens, it's real rivals are the Oculus Rift and HTC Vive. It undercuts both: Acer's mixed reality product will be with us this holiday season for just $US299.
It's sensor free, lightweight, comfortable and pretty impressive overall.
Acer Predator Triton 700
"Bah," you might be saying. I wanted to spend far more than $300 on Acer brand goods. Well, my imaginary but spendthrift friend, allow me to introduce you to Acer's new gaming laptop, the Predator Triton 700.
What do you get for your money? A super-thin gaming laptop that doesn't scrimp on specs. It packs a 15.6in 1080p display, powered by an Intel Core i7-7700HQ processor, 16GB RAM and an Nvidia GeForce GTX 1080 graphics card. Weighing just 2.6kg, it should be easy enough to cart around, too.
Leap Ware Smartwatch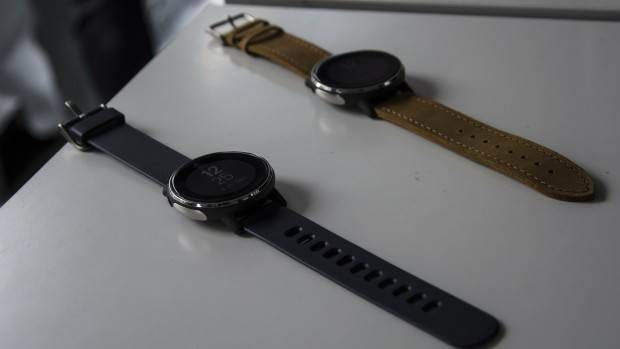 Smartwartches may be struggling right now, but that hasn't put Acer off. The Leap Ware device is set to go on sale for $US149, and eschews Android Wear in favour of custom Acer software which pairs with the Acer Liquid Life app.
How does it differ from every other smartwatch on the market? Acer's answer is sensors, and lots of 'em. The MT2511 bio-sensing chip promises to read the wearer's stamina, stress, fatigue and blood pressure levels. If you think that's the kind of information you want to know about yourself, keep an eye out for a review sometime later in 2017.
All-in-One Aspire U27 Desktops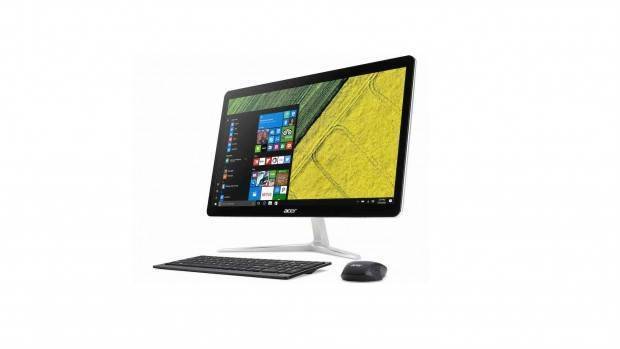 Let's talk desktops: specifically the all-in-one variety, where the computer is built into the monitor. Acer's new line – the U27 – starts at $US1,099 and offers a fanless, liquid cooled design.
That's great for people who dislike the sound of fans, though whether or not they'd actually get too noisy is debatable. The computers support the latest generation of Intel Core processors, and up to 32GB RAM.
Predator X27 4K gaming monitor
For now, Acer haven't revealed pricing. And there's likely a good reason for that: if I were a betting man, I'd say you should expect a price that will make your wallet wince.
Games'll look nice, mind.
This article originally appeared at alphr.com